Louis Cardahi (1929-1992)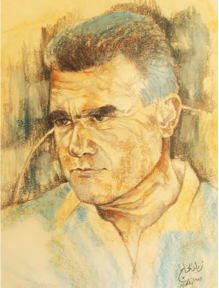 Throughout his life, Louis Cardahi gave to the city of his birth all the resources of his mind and of his heart. Later in life he provided an example to others through his generosity and openness, providing resources as an animator and constructor. Byblos cherishes the memory of his works and of his name.

Charles Helou
Former President of the Republic of Lebanon & member of the Higher Council of French-speaking States
Kaslik, 18/10/1994
Louis Youssef Cardahi was born on March 4, 1929, in the Lebanese city of Jbeil (Byblos). He attended school at the college of the Marist Brothers in Byblos. After graduating from the Ecole Supérieure d'Ingénieurs in Beirut, he specialized at the Institut Français du Froid Industriel and at the Ecole de Chauffage Industriel in Paris in 1954 and 1955. Subsequently, he became a member of the Order of Engineers in 1955, founded the Entreprise de Bâtiments et de Travaux Publics Louis Cardahi, and was also a member of the Administrative Board of the Syndicate of Contractors of Lebanon from 1971 to 1992. In 1956, he married Mona Chucri Eduen and became the father of two children. He was a member of the Lebanese Association of the Knights of the Order of Malta and a founding member of the Rotary Club of Byblos.
Deeply interested in spreading the fame of his birth town and in encouraging the youth to pursue their education and broaden their knowledge, he became one of the founders of the Cultural Council of the Jbeil Region.
From his earliest childhood, Louis Cardahi loved Byblos and dedicated to it all the treasures of his generous heart and of his objective and rational mind. As a son of this city of nostalgic grandeur, he bore the imprint of its cultural and spiritual heritage.
As an engineer and contractor, he suffered when he saw how the city lost its true aspect due to demolitions, commercially-driven transformations and speculation.